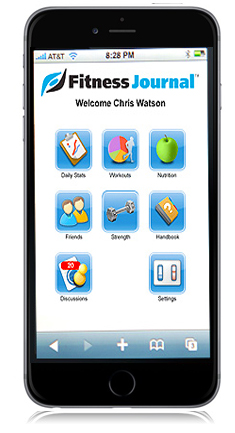 FitnessJournal is Mobile Phone Compatible
https://cell.fitnessjournal.com
We are happy to announce the launch of our new mobile platform with support for the mobile devices. Now you can carry your Fitness Journal with you as you adventure into the great outdoors.
Optimized for Mobile Platforms
Optimized to load fast, even at the edge of the network. Compatible with both Edge and 3G network settings as well as local network wifi.
Easy Access
Access to the most useful tools in your Fitness Journal including the workout journal, food journal, and daily statistics. Its easy to navigate and painless to enter a new workout or food entry. Additional iPhone friendly tools will be made available on a regular basis.
Perfectly Synchronized.
Since your FitnessJournal mobile platform is web based, all your workout data is instantly synched between your mobile device and your normal web journal. No need to dock, no need to manually sync.
Free to Fitness Journal Subscribers
Our mobile platform is available at no additional cost to all Fitness Journal members. There is nothing to buy or install. Just login to your fitness journal from our mobile login address and you are on your way!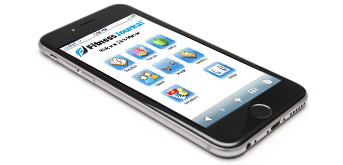 No password needed
Authorize your mobile device to use your Fitness Journal, and you will never need to fill in a login and password again. Easy, fast wireless access that syncs with your existing Fitness Journal account automatically.
Not a Fitness Journal member? Click on the Join Now button to get started recording your own health and fitness success.
How to Access Our Mobile Platform
To start using the mobile platform on your phone, just point your phone's web browser to:
https://cell.fitnessjournal.com
and login to your account. Once you have successfully logged in, you can register your phone from the settings menu. Create a desktop icon for this location and you are good to go!