Fitness and Weight Loss Just Got Easier with this On-line Tool
Most diet plans tell users of their plan to include exercise in order to succeed, but few provide any real help to accomplish that goal. Many dieters are turning to an easy to use on-line program to guide them step by step to their weight loss and fitness goals.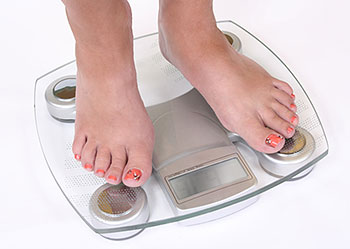 SONOMA, Calif. - Statistics show that most people who start a fitness and weight loss program quit before they achieve their goals, but this on-line service brings success where others fail.
Using www.fitnessjournal.com is like having accounting software for the body. It is a simple, easy to use way to keep track of daily efforts and stay on track to achieve important fitness and weight loss goals.
Even more important, it is something that is fun to use. So fun that users actually look forward to making entries and seeing their daily progress. Unlike hand-written journals, www.fitnessjournal.com automatically converts daily entries into graphs, charts, and a variety of reports to show personal success in a motivating way.
"Be warned, keeping track of your fitness can be an addicting hobby," said Christopher Watson, creator of www.fitnessjournal.com.
Adding www.fitnessjournal.com into any exercise or diet program takes only a minute or two each day, and the benefit is tremendous. It provides greater motivation and enthusiasm to stay on track and not quit.
"You will start to see your journal as a sort of a reward for a job well done. Go run or walk a few miles, get home, have a drink, record your efforts in your online fitness journal," said Watson.
"In fact, it's the day-to-day success that will make or break you. Its so easy to workout and just forget about it. Do you remember what you did for exercise last week, last month, or last year? Why Not? Because you do not have a written record," explained Watson.
Watson designed this fun, easy to use on-line journal to make the task something to look forward to each day.
Getting started with the on-line journal is as simple as a few clicks and key strokes. Daily entries take only moments to make, and seeing your progress through graphs and charts makes it fun.
Each customized journal keeps track of daily workouts, weight, body fat, sleeping patterns, and much more with just a few key strokes. It then calculates reports, statistics, and charts to help evaluate the information and provide goals for the next workout. It even offers great menus and some exciting recipes.