Keeping a Fitness Journal Makes Big Difference in Competition and Fitness Programs
Competitive athletes and fitness enthusiasts alike have discovered the advantage they gain by using a fitness journal as part of their program. Now the advantage has increased through the use of an on-line Fitness Journal.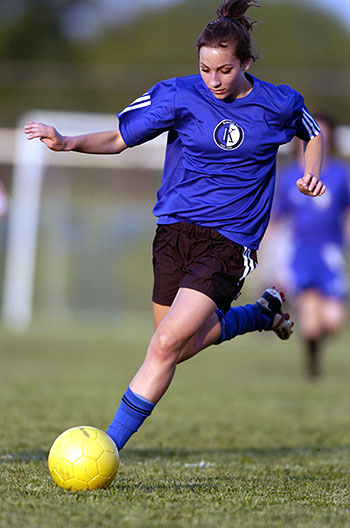 SONOMA, Calif. - Weekend athletes, competitive athletes, and fitness enthusiasts have discovered the advantage they gain by using www.fitnessjournal.com to organize and keep track of their training.
Experts have always encouraged the use of a journal to improve training results, but until now the work involved made journals difficult. This on-line service not only makes journal-keeping easy, it becomes a major motivation and contributes to greater success.
Fitness Journal offers a winning solution for personal fitness accounting and record keeping. The simple act of writing down daily results will push athletes to a new level of success and achievement.
"We provide you with easy to use tools that will take just minutes to master. You do not need to be a computer genius to jump right into your fitness journal. We have removed all the complications and made it easy and fun to use," explained Christopher Watson, creator of www.fitnessjournal.com.
It is easy to keep track of daily stats, and then see progress towards personal goals through instantly generated graphs and charts.
"Keep track of your daily thoughts and ideas as you accomplish your exercise and weight loss goals. This daily journal gives you space to reflect on your life and leave positive messages that will get you through the hard times. Writing down your dreams and ideas is a great step towards making real changes happen," said Watson.
"You will start to see your journal as a sort of a reward for a job well done. Seeing your progress displayed for you on your computer is exciting, and motivates you each day. You will look forward to finishing your workout and then looking at your progress on the computer," said Watson.
Getting started with the on-line journal is as simple as a few clicks and key strokes. Daily entries take only moments to make, and seeing your progress through graphs and charts makes it fun.
Each customized journal keeps track of daily workouts, weight, body fat, sleeping patterns, and much more with just a few key strokes. It then calculates reports, statistics, and charts to help evaluate the information and provide goals for the next workout. It even offers great menus and some exciting recipes.