Health and Wellness Bulk Seat Prices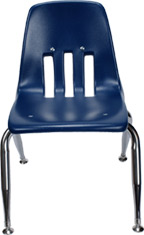 Fitness Journal health and wellness management tools are available free of charge. You just pay for your client seats.

Fitness Journal offers bulk annual seat pricing for all management level accounts. Seats are purchased in advance in quantities ranging from 3 to 10,000+. One seat is valid for a single user for a period of 365 days from seat activation. Half-year and quarter year, and monthly seats are also available. Seats are activated individually as they are used for registration or renewals. Seats are non-transferable between users. An activated seat is defined as a registered or renewed seat that contains at least one account login.

Unlimited use site licenses are available for use with larger scale projects and are considered on a case-by-case basis. Most unlimited use plans require a 12 month service contract and are billed on a month-by-month basis.

Price lists are displayed in US dollars. Four different seat lengths are available. Annual seats, half-year seats, quarter year seats, and monthly seats. Is your group larger than 2500? Use the management contact form for a custom price quote.

Interested in a demo account?
You can sign up for Fitness Journal Management Account online now.
| | | |
| --- | --- | --- |
| Bulk Seats | Price Per Seat | Package Price |
| 5 Annual Memberships | $19.99 | $99.95 |
| 10 Annual Memberships | $12.00 | $119.99 |
| 20 Annual Memberships | $9.95 | $199.00 |
| 25 Annual Memberships | $9.40 | $235.00 |
| 30 Annual Memberships | $9.35 | $280.50 |
| 35 Annual Memberships | $9.30 | $325.50 |
| 50 Annual Memberships | $9.00 | $450.00 |
| 75 Annual Memberships | $8.67 | $650.00 |
| 100 Annual Memberships | $7.35 | $735.00 |
| 120 Annual Memberships | $7.35 | $882.00 |
| 150 Annual Memberships | $7.30 | $1095.00 |
| 200 Annual Memberships | $7.25 | $1450.00 |
| 250 Annual Memberships | $7.18 | $1795.00 |
| 300 Annual Memberships | $7.08 | $2125.00 |
| 400 Annual Memberships | $7.04 | $2815.00 |
| 500 Annual Memberships | $6.98 | $3490.00 |
| 750 Annual Memberships | $6.93 | $5195.00 |
| 1,000 Annual Memberships | $6.89 | $6895.00 |
| 1,500 Annual Memberships | $6.73 | $10100.00 |
| 2,000 Annual Memberships | $6.55 | $13100.00 |
| 2,500 Annual Memberships | $6.25 | $15625.00 |