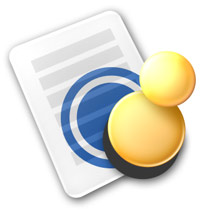 Fitness Journal Discussion Board
---
When you join FitnessJournal, not only do you get a great online journal, you also gain access to a group of very motivated, very supportive new friends that are just waiting to meet you. There are so many people who are in the same situation as you and Fitness Journal provides a comfortable place to communicate.

It doesn't matter if your goal is to lose 20 pounds, run a road race, or compete in a triathlon, the encouragement you will receive at FitnessJournal will truly inspire you. We are all here to help each other succeed, and share in that success.

Join in interactive discussions on hundreds of topics that will keep you motivated and inspire you to keep going when the going gets tough.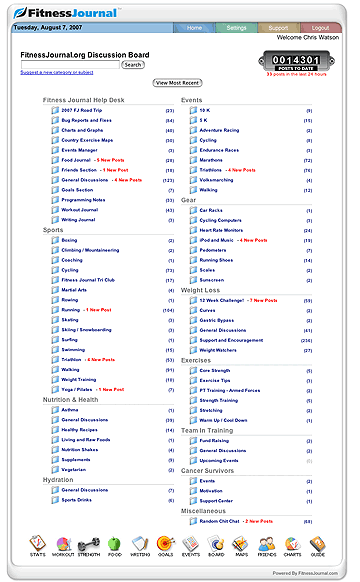 Make new friends and meet new training partners who share your interests, even if they are elsewhere on the globe. Keep in contact with your local training partners, or your newly found online workout friends.
Our discussion board interface is easy to use, advertising free, and available to all registered members of Fitness Journal. Our online search allows you to browse all discussion posts for topics that interest you.
"I love your web site and think it is a great idea. I was just thinking today, that I have gotten more out of the $35 I spent on fitness journal than I got out of my club membership $528/yr. Anyway, I am always impressed when someone uses their talents in conjunction with their passions (working out, staying fit) and produces a product that works….. great job! "- K.N.

Thanks to our friends section, you can also keep in direct contact with individual members through our site messaging feature, outside of the discussion boards. Send messages to members yet still protecting your own personal privacy.
You can view a read-only version of our discussion board before you sign up. Only Fitness Journal members have access to search, write, add topics, and edit the discussion board.
If you are serious about starting a workout program, you are going to need a support team to help you make your dreams real. We are here to help, listen, motivate, and inspire. Join us right now!