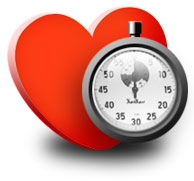 Tracking Heart Health at Fitness Journal
---
Many of the great utilities that are offered by FitnessJournal come as requests and suggestions from our athletes. Many of our members keep careful track of their heart and blood with our Heart Health tool.

You can keep daily records of blood pressure, cholesterol and glucose records. You can chart and graph your own data over time to have a visual understanding of how your numbers change.

Many people track glucose several times a day using our software. You can keep as many or as few records per day as you wish. You may track your blood pressure at home or by visiting your doctor. Most cholesterol test results come from labs or your doctor.

"The site is great. Fun to use and clear ways of displaying the exercise info. I like both the pie chart and the calendar chart. Both ways are useful.I printed up my two days entries and showed them to my doctor. He is impressed and made a note of the web address for other patients."
- Margret S.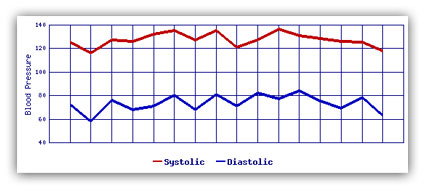 Fitness Journal provides a simple method of recording and reviewing your own information. Your data is available to you at any time, from any web browser. Many athletes print off a copy of information to review with their doctors during check ups.
Tracking your heart and blood data in addition to your workouts, personal statistics, and diet can provide a summary of your health over time.
We listen to our athletes and are very willing to make modifications to our programs in order to meet custom requirements on an individual. This is your fitness journal. What can we do to assist you?