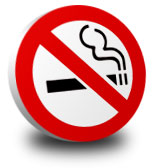 Track Your Smoking Habits at Fitness Journal
---
Are you trying to kick the habit? FitnessJournal offers you a way to track how much you smoke, and how much you are paying for your smoking habit.

If you are interested in tracking your own smoking habits, you can select the smoking option on your fitness journal. Your smoking utility allows you to track the number of cigarettes and the total cost per pack over time.

Smoking is turned off by default. If you are interested in using this utility, simply go to the settings menu and activate smoking from the list of options.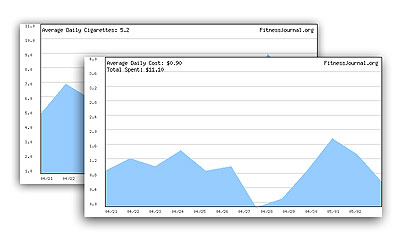 When you login to your journal, take a moment to jot down the number of times you smoked today. Also note the price you are paying per pack. Over time you will start to see a visual history of your smoking habits. You can compare this information against other events in your life to see when you smoke the most, and when you smoke the least.
How does your smoking change as your fitness training progresses? How does life stress affect how much you smoke. Graphing your own smoking habit will give you a new perspective on how and why and when you smoke.